To advance our society, I believe that computing machines, such as robots, should be able to "think" and "learn" effectively. To this end, my research focuses on 1) Integrated Circuit and System Design, 2) Reconfigurable Computing, and 3) AI and Machine Learning.
1) AI-Driven Robotics: Novel graph-theoretic and manifold learning algorithms for optimal robotic control.
2) FPGA-Based Computing Security: Advanced mechanisms for computing security, authentication, recoverability of modern NVM.
3) Memory Optimization Algorithms in HLS: Classical memory optimization methodologies and algorithms in FPGA high-level synthesis.
In Autonomous Computing Lab, we are mostly engaged in creating a fusion of emerging artificial intelligence techniques and classical robotic control algorithms. Our ongoing research projects essentially aim at developing algorithms for improving dynamic adaptability of robotic agents in high non-stationary environments. Currently, we are incorporating low-dimensional geometric manifold representation with deep autoencoding technique for generating real-time and adaptive motion skills in research grade redundant robotic manipulators. Besides, we also developed various Deep Reinforcement Learning algorithms in both parametric space and non-parametric space for improving decision making skills and autonomous action-planning in robotic agents.
Email: mingjie.lin@ucf.edu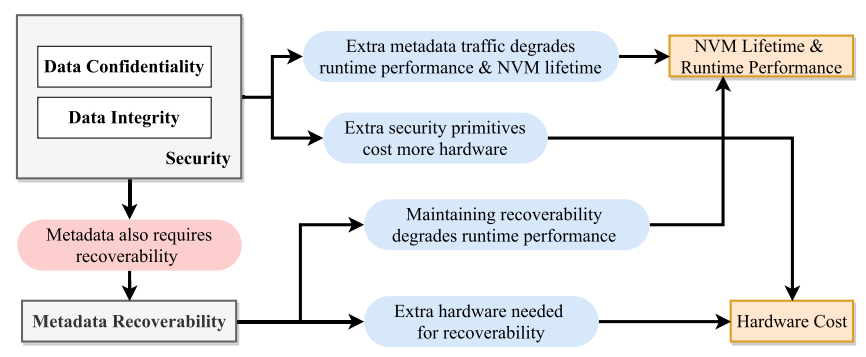 Zou Yu, Kazi Abu Zubair, Mazen Alwadi, Rakin Muhammad Shadab, Sanjay Gandham, Amro Awad and Mingjie Lin. ARES: Persistently Secure Non-Volatile Memory with Processor-Transparent and Hardware-Friendly Integrity Verification And Metadata Recovery, Transactions on Embedded Computing Systems, 10.13140 / RG. 2.2.27012.45447, 2021. [pdf]

Zou Yu, Amro Awad, and Mingjie Lin. DirectNVM: Hardware-Accelerated NVMe SSDs for High-Performance Embedded Computing, ACM Transactions on Embedded Computing Systems, Page(s): 65-78, Volume: 10, Issue: 5, 2021. [pdf]

Apan Dastider, Sayyed Jaffar Ali Raza, and Mingjie Lin. Learning Adaptive Control in Dynamic Environments using Reproducing Kernel Priors with Bayesian Policy gradients, In Proceedings of the 37th Annual ACM Symposium on Applied Computing. Association for Computing Machinery, New York, NY, USA. 2022..

Contact
Mingjie Lin
Electrical and Computer Engineering
University of Central Florida (UCF)
Orland, FL 32816

Email: mingjie.lin@ucf.edu