Authored Books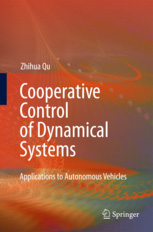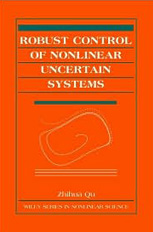 Zhihua Qu,
Robust Control of Nonlinear Uncertain Systems
, John Wiley & Sons, Interscience Division, New York, NY, 527 pages, (ISBN 0-471-11589-4, call # TJ213.Q29), 1998.
Zhihua Qu and Darren Dawson,
Robust Tracking Control of Robot Manipulators
, 233 pages, IEEE Press, New York, NY, (ISBN 0-7803-1065-9, call # TJ211.35Q8), 1996.
Darren M. Dawson, Mike M. Bridge, and Zhihua Qu, Nonlinear Control of Robotic Systems for Environmental Restoration Applications, 162 pages, Prentice Hall, Inc., Englewood Cliffs, NJ, 1995.
---
Edited Book