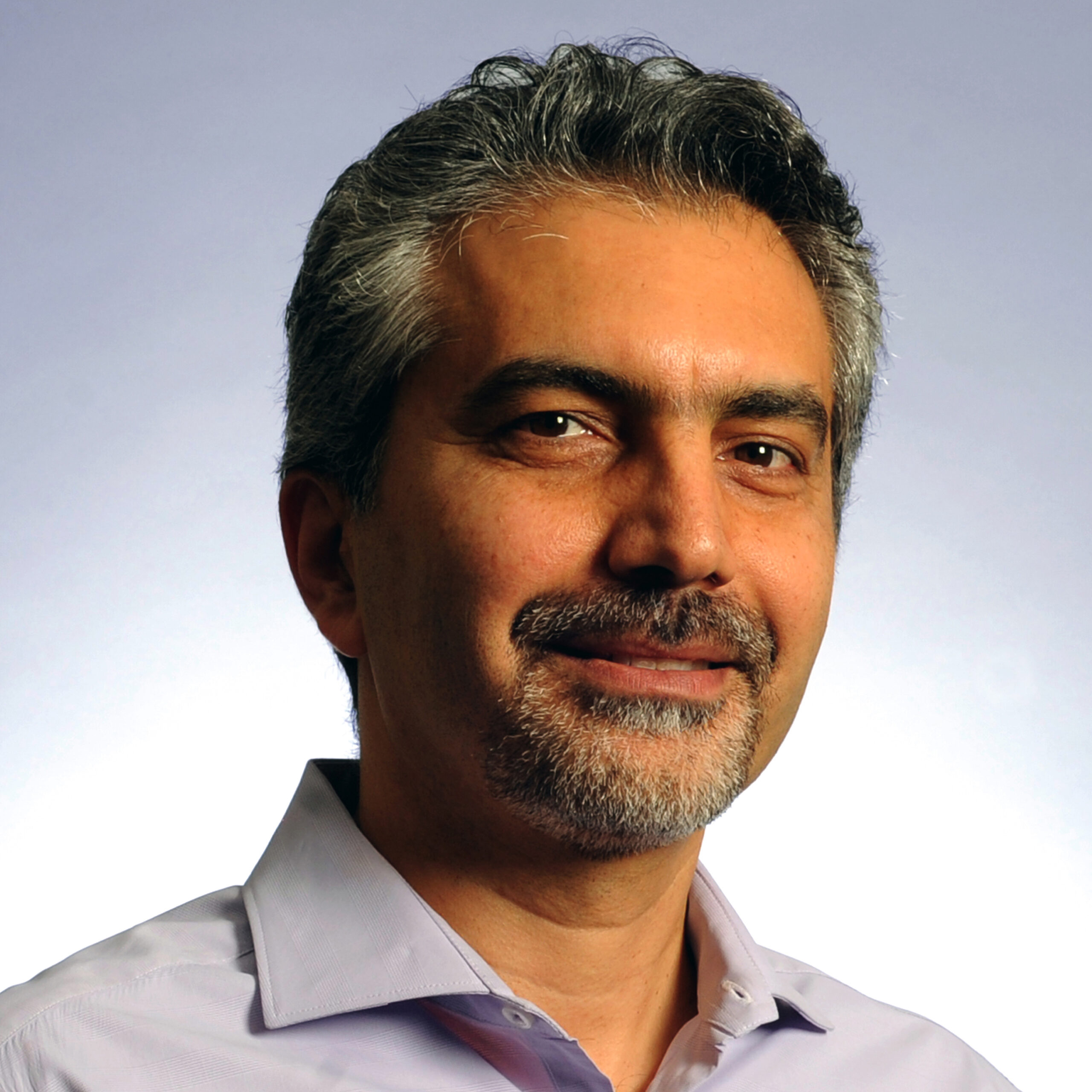 Chair, Department of ECE
Reza Abdolvand, Ph.D.
Reza.Abdolvand@ucf.edu
4328 Scorpius Street, Orlando Florida 32816-2362
Phone: (407) 823-1760
Welcome to the Department of Electrical and Computer Engineering (ECE) at the University of Central Florida (UCF). In this short message I would like to tell you a bit about who we are and to explain some of the main reasons for why you should consider us as your choice for studying electrical and computer engineering if you are exploring your options.
At ECE, we offer Bachelors, Masters, and Ph.D. degrees in both Electrical and Computer Engineering, and we are a large family of more than 2000 undergraduate and graduate students who are served by an enthusiastic team of faculty, lecturers, and staff. Our main objective is to help our students achieve their personal and professional goals by offering a high-quality and affordable educational experience that focuses on life-long learning as a central goal. We will meet our students where they are in their educational journey and help them grow their knowledge and experience in one of the most (read THE most!) relevant engineering disciplines, i.e., electrical and computer engineering. It is through this same objective that we will also serve the greater society through delivering highly skilled work force that not only possess the required technical qualifications but also have the soft skill sets that guarantee their efficacy in the workplace of 21st century.

Explore Further
To achieve said objective, we are constantly striving to adapt to the evolving needs of the communities that we serve through direct engagement. We are committed to continually communicate with our constituents and to be flexible with our curriculum and pedagogical modalities. We proactively celebrate diversity, spend time with our students to understand their individual needs, and genuinely care for their success as members of our family. We place a great deal of emphasis on learning through practice and promote internship experiences in the large number of companies that are in a very close vicinity of our campus such as Lockheed Martin, Siemens, Northrop Grumman, L3Harris, Qorvo, AMD, SkyWater Technology, etc. This is how we have built a track record of producing well-rounded engineers, researchers, and educators that make a difference in any institution and community where they end up serving.
The faculty members of our ECE family are some of the most prominent experts in a wide range of areas within the electrical and computer engineering including Computer Systems and Architectures, Cyber-Physical Systems (Communication, Controls, Signal Processing, and Energy Systems), Micro- and Nano-Systems, and Electromagnetics. It is through the cutting-edge research conducted in our department that we complement our student's learning experience with a unique opportunity for exposure to innovative problem-solving skills.
Lastly, our large and beautiful campus in Orlando, is few tens of minutes away from several world-class theme-parks and only hours away from some of the most beautiful beaches in the US making us an attractive destination for a community of young and vibrant learners.
Please spend some time on our webpage and follow us on our social media feeds to learn more about our ECE programs and reach out to me through my email address if you have any questions or comments as I would love to hear from you.
ECE Facts & Figures
THE ELECTRICAL AND COMPUTER ENGINEERING PROGRAMS
Established in 1967 to offer B.Sc. degrees
Approved in 1968 to offer M.Sc. EE degree and in 1971 to offer M.Sc. CpE degree
Approved in 1981 to offer Ph.D. EE degree and in 1983 to offer Ph.D. CpE degree
FACULTY AND STAFF
35 Tenured / Tenure-Track Faculty (16 Professors, 8 Associate Professors, 11 Assistant Professors)
3 Research/Visiting faculty members
6 Lecturers/Instructors (including 1 Senior Lecturer and 1 Associate Lecturer)
5 Courtesy faculty members
33 Joint faculty members
5 Emeritus faculty members
3 staff engineers
8 office staff members (2 shared with CS)
EXTERNAL RECOGNITIONS
1 Member of National Academy of Engineering
15 Fellows of IEEE
5 Fellows of AAAS
1 Fellow of ASEE
1 Fellow of AIMBE
1 Fellow of ECS
7 NSF Career Awardees
1 DoE Young Investigator Awardee
5 Fellows of National Academy of Inventors
STUDENT ENROLLMENT (FALL 2021)
99 Electrical Engineering PhD students
44 Computer Engineering PhD students
57 Electrical Engineering MSc students
28 Computer Engineering MSc students
584 Electrical Engineering undergraduate students
223 Electrical Engineering pending students
620 Computer Engineering undergraduate students
290 Computer Engineering pending students
DEGREES AWARDED (ACADEMIC YEAR 2020-2021)
13 PhD EE and 9 PhD CpE
14 MSc EE and 17 MSc CpE
128 BSc EE and 137 BSc CpE