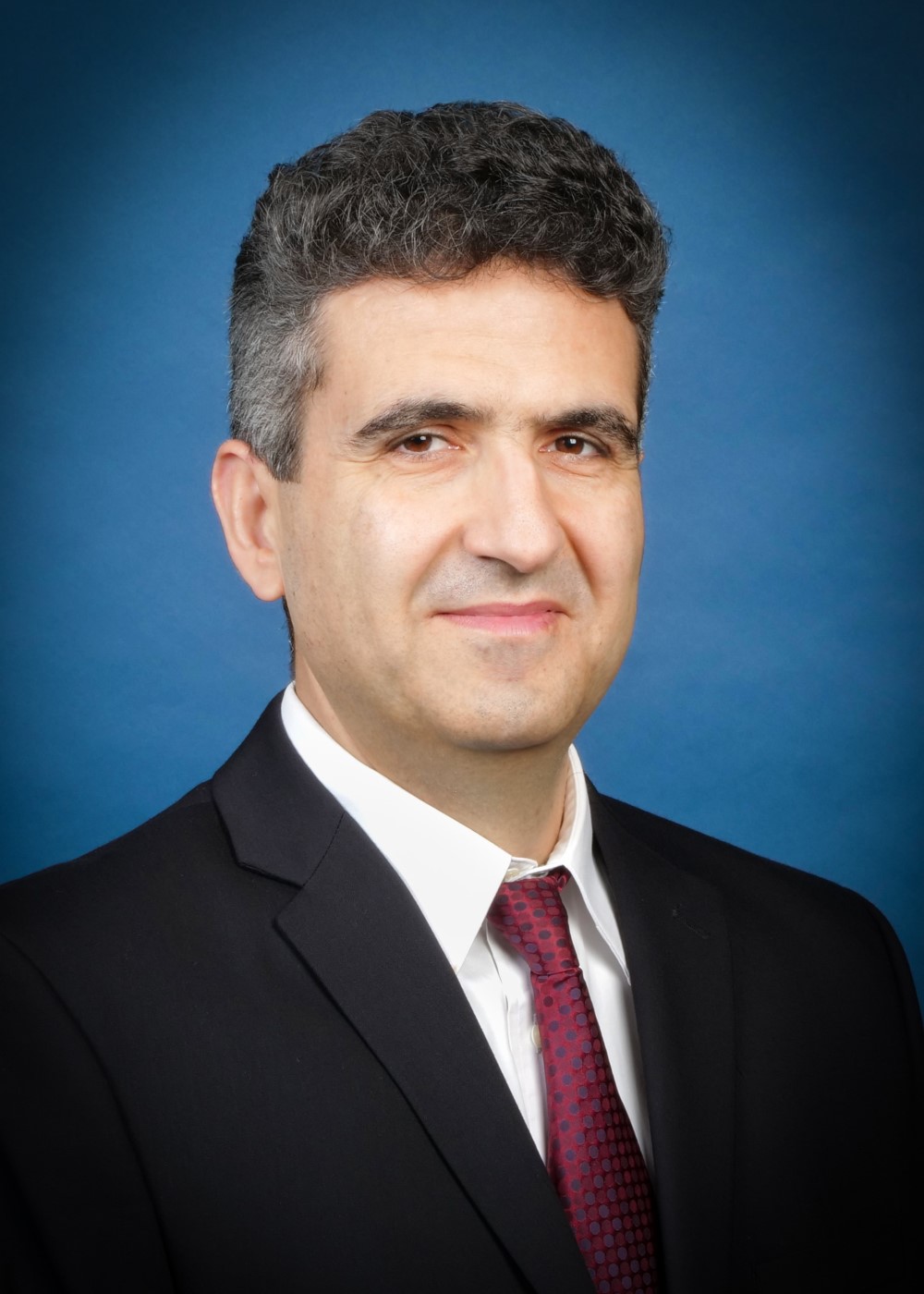 Interim Chair, Department of ECE
Murat Yuksel, Ph.D.
murat.yuksel@ucf.edu
4328 Scorpius Street, Orlando Florida 32816-2362
Phone: (407) 823-4181
On behalf of our faculty, staff, and students, I welcome you to the Department of Electrical and Computer Engineering (ECE) at University of Central Florida (UCF).
ECE's vision is to offer the best undergraduate and graduate education in electrical and computer engineering, to achieve national and international prominence in fundamental cutting-edge research, to proactively contribute to the diversity and strength of an engineering workforce, and to foster partnerships and contribute to technological and economical advances in the State of Florida, the nation, and the world.
Our undergraduate curricula offer a solid background in mathematics, physical sciences, and fundamental areas of electrical and computer engineering, leading to the degree of Bachelor of Science (BS) in either Electrical Engineering (EE) or Computer Engineering (CpE). A wide range of program options are available spanning studies in communications, control systems, signal processing, computer architecture, hardware security and cyber physical systems, electromagnetics and optics, and semiconductor devices and applications. In addition to a comprehensive track, our BS in EE degree offers tracks in Communications and Signal Processing, RF and Microwaves, and Power and Renewable Energy. Likewise, our BS in CpE degree offers a Digital VLSI Circuits track in addition to the comprehensive track.
Explore Further
ECE's research has four focus groups, each of which consists of several areas: Computer Systems and VLSI, Cyber-Physical Systems (Communication, Controls, Signal Processing, and Energy Systems), Micro- and Nano-Systems, and Electromagnetics. These research areas are supported by our graduate program which offers Doctor of Philosophy (PhD) degrees in EE and CpE. ECE's research efforts and educational programs benefit from sustained extramural funding from federal agencies such as NSF, NASA, DoE, DoT, and DARPA, as well as from strong collaborative partnerships with governmental agencies and industry, including local companies such as Lockheed Martin, L3Harris, Leidos, SAIC, Duke Energy, Intel, and Ford.
Beyond quality educational and research programs, and state-of-the-art facilities, the most valuable resources we have to offer are our faculty members, who are dedicated educators and technical leaders in their fields of expertise, our remarkably talented and driven students, and our caring staff members. You can find quick facts and figures about our ECE programs after this message. Please come and see for yourself when you are in Orlando. Please also explore our web site and contact us if you have any questions or need additional information.
ECE Facts & Figures
THE ELECTRICAL AND COMPUTER ENGINEERING PROGRAMS
Established in 1967 to offer B.Sc. degrees
Approved in 1968 to offer M.Sc. EE degree and in 1971 to offer M.Sc. CpE degree
Approved in 1981 to offer Ph.D. EE degree and in 1983 to offer Ph.D. CpE degree
FACULTY AND STAFF
35 Tenured / Tenure-Track Faculty (16 Professors, 8 Associate Professors, 11 Assistant Professors)
3 Research/Visiting faculty members
6 Lecturers/Instructors (including 1 Senior Lecturer and 1 Associate Lecturer)
5 Courtesy faculty members
33 Joint faculty members
5 Emeritus faculty members
3 staff engineers
8 office staff members (2 shared with CS)
EXTERNAL RECOGNITIONS
1 Member of National Academy of Engineering
15 Fellows of IEEE
5 Fellows of AAAS
1 Fellow of ASEE
1 Fellow of AIMBE
1 Fellow of ECS
7 NSF Career Awardees
1 DoE Young Investigator Awardee
5 Fellows of National Academy of Inventors
STUDENT ENROLLMENT (FALL 2021)
99 Electrical Engineering PhD students
44 Computer Engineering PhD students
57 Electrical Engineering MSc students
28 Computer Engineering MSc students
584 Electrical Engineering undergraduate students
223 Electrical Engineering pending students
620 Computer Engineering undergraduate students
290 Computer Engineering pending students
DEGREES AWARDED (ACADEMIC YEAR 2020-2021)
13 PhD EE and 9 PhD CpE
14 MSc EE and 17 MSc CpE
128 BSc EE and 137 BSc CpE