Overview
Computer Engineering (CpE) advances humankind by improving the underlying digital hardware, computing networks, and production software systems that impact our everyday lives. As an Engineering discipline, it focuses on the tradeoff of Execution Throughput versus Hardware/Software/Energy costs of all types of computers from portable embedded devices and miniature sensor nodes, up through supercomputers. Opportunities in the CpE field range from careers in computer systems design, mobile and embedded computing devices, sensor networks, reconfigurable logic, software engineering, and machine intelligence applications.
The undergraduate Computer Engineering (CpE) program for the Bachelor of Science degree is offered by the Department of Electrical and Computer Engineering at UCF.
The Undergraduate Catalog is the official source of degree requirements for all undergraduate programs based upon the year you are accepted to UCF.
Explore Further
Computer Engineering students at UCF have many unique advantages:
Starting with the 2017 academic year, 2 Track options have been introduced in the CpE curriculum. Students will be able to take more elective courses within their area of interest enhancing their academic training and adding to their career potential. Details can be found on the ECE website http://www.ece.ucf.edu/computer-engineering/#cpe-course-requirements.
The ECE Junior Design course provides an introduction to the design process. Here students will learn about project definition through the development of appropriate engineering design requirements specifications. They will acquire necessary and required skills such as test equipment utilization, micro-controller development tool usage, schematic capture and PCB design tools etc. all through the design and fabrication of a basic ECE project.
The two semester Senior Design course for CpE majors is a dynamic and exciting real-life experience course and is a vehicle for students to demonstrate the engineering skills acquired through their academic study. Senior Design is a centerpiece of the CpE undergraduate educational experience.
All CpE students are assigned a qualified academic advisor. Each student should seek academic advisement before registering for classes each semester to ensure that satisfactory academic progress is being maintained and to minimize excess hours.
The ECE department has outstanding faculty engaged in cutting-edge research through several highly competitive, prestigious research grants that they have been awarded. CpE students have an excellent opportunity for pursuing undergraduate research in their area of interest with these faculty.
An Accelerated BS – MS degree program in CpE is available to qualified UCF students.
The Institute of Electrical and Electronics Engineers (IEEE), Eta Kappa Nu (ECE Honor Society), Women in ECE and CS (WEECS) professional societies provide real-life benefits including networking, face-to-face meetings with experts and career experience.
The ECE Department is located in the Harris Corp. Engineering Center – an ultra high-tech building with state-of-the-art revolutionary equipment, computers, and labs for an outstanding educational experience.
While licensure or certification may be available in this field of study, our program does not directly lead to such licensure or certification upon graduation. The professional preparation you receive in our program meets the educational requirements for licensure as a Professional Engineer and may still assist you in such pursuits; however, the licensing authority and requirements for Professional Engineers falls under the jurisdiction of the licensing board for the state, territory, or foreign entity in which an engineer practices. If you intend to pursue such credentialing in your state or elsewhere, we strongly advise you to contact the applicable state credentialing authority to familiarize yourself with its specific requirements. Alternatively, you are welcome to contact Dr. Kalpathy Sundaram at
Kalpathy.Sundaram@ucf.edu
or Ms. Charlese Hilton-Brown at
Charlese-Hilton-Brown@ucf.edu
with questions in this regard and we will do our best to assist you in your career planning.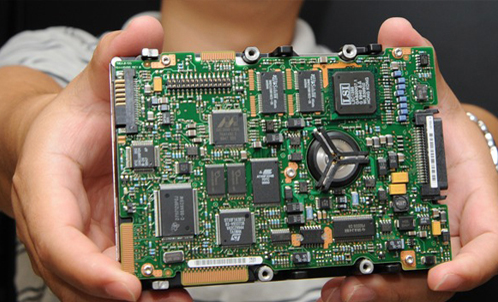 ""In 2019, U.S. News and World Report ranked CpE programs at UCF as 53th out of 145 schools nationally."

Academic Program
The Computer Engineering program is accredited by the Accreditation Board for Engineering and Technology (ABET), which is a specialized accrediting board recognized by the Council on Postsecondary Accreditation (COPA) and the U.S. Department of Education.
The following Academic Program information is gathered from the UCF catalog, the Undergraduate Policies and Procedures Manual and the program procedures in ECE. This web site should not be considered a legal document, is not necessarily exhaustive and is subject to change without notice.
All UCF students must fulfill a 36-hour General Education Program (GEP) requirement. The GEP is automatically satisfied by students with a prior B.S. from an accredited institution or an A.A. degree from a Florida community college. Please consult the UCF catalog for specific details. Students must complete 128 semester hours of course work and satisfy all University and Computer Engineering program requirements to earn a B.S. in Computer Engineering.
Any student wishing to receive a BS – MS (5-year degree), to be a double-major or to seek a second Bachelor's degree in Computer Engineering (CpE) should consult the UCF catalog and the CpE coordinator, located in the Department of Electrical and Computer Engineering. A student must be an official CpE major to earn the BS Computer Engineering degree or the BS – MS accelerated degree in CpE.
Foreign Language & Multicultural Requirement
Foreign Language Admission Requirement: In order to be admitted to the University, the State of Florida requires two years of high school foreign language (or equivalent). This is called "Foreign Language Admission Requirement". In some cases, students who did not have two years of foreign language in high school are provisionally admitted but they must satisfy the requirement before graduation.
Course Requirements
ECE Undergraduate Degree Programs, Courses and Curriculum
For complete information on the ECE degree programs offered and the requirements for each, see the UCF Undergraduate Catalog.
COMPUTER ENGINEERING – 2 TRACK OPTIONS

COMPREHENSIVE TRACK
The Computer Engineering Comprehensive Track covers fundamental computer engineering concepts. The student is exposed to key areas in the discipline, including embedded processing, operating systems, object oriented programming, computer networks, FPGA Design, computer organization and architecture etc. The technical electives can be selected to provide more depth in one or more areas of computer engineering. Graduates find employment in companies such as Lockheed-Martin, Siemens, Microsoft, Google, Intel, Apple, TI, as well as many other regional, national, or international companies. Also, opportunities exist for employment in State and Federal Government agencies.
FLOWCHART
CHECKSHEET
FOUR YEAR PLAN
DIGITAL VLSI CIRCUITS TRACK
Students interested in VLSI systems and digital design can pursue the Digital VLSI Circuits Track. Students can select from a wide range of technical elective courses such as embedded systems and hardware-software co-design, microarchitecture and memory design for performance, VLSI testing and fault tolerant computing, design of ultra-low power circuits and systems and the mechanisms for computing systems, and data acquisition. Students will graduate with more depth of knowledge in the area of VLSI systems and digital circuit design. After graduation, they can decide to pursue a graduate degree or can find employment in companies such as Lockheed-Martin, Intel, TI, Apple, as well as many other regional, national, or international companies. Also, opportunities exist for employment in State and Federal Government agencies.
FLOWCHART
CHECKSHEET
FOUR YEAR PLAN
Basics of Programmable Logic: History of Digital Logic Design (Youtube Video)
The Future of Classical Computing (Youtube Video)
The ECE Undergraduate Office (HEC 246) will always have the most current information.
Special Departmental Requirements
Grade Requirements
Courses in engineering core require a grade of C (2.0) or better. A minimum GPA of 2.25 is required in the computer engineering track(s) courses.
Departmental Residency Requirement: At least 32 hours of electrical engineering coursework must be completed in the ECE Department at UCF.
CpE Transfer of Credit: Courses with a common course number taken at any Florida State University System (SUS) institution or Florida community college are automatically transferable. Students with a Bachelor of Science from an accredited institution or an Associate of Arts degree from a Florida SUS institution or Florida community college automatically satisfy the GEP. Substitutions for GEP must be approved through Academic Services, Millican Hall (MH) 210.
Substitutions for electrical engineering requirements are on a course-by-course basis and MUST be approved by the CpE Undergraduate Coordinator. Instructions for this process are in the ECE undergraduate suite in Harris Corporation Engineering Center (HEC 246). The decision is typically based on the degree of similarity of the two courses both in content and level of presentation. Regardless of transfer credit, the University and Division residency requirements must be satisfied.
Admission & Deadlines
For application information to UCF and EE, visit: Whether you need information on deadlines, requirements or have questions, feel free to contact Undergraduate Admissions for help. We want to help you become a Knight. So, let us help you get started.
For UCF Undergraduate Admission forms, visit: http://admissions.ucf.edu
or write to:
UCF Office of Undergraduate Admissions
PO Box 160111
Orlando, FL 32816-0111
admission@ucf.edu
Phone: (407) 823-3000
Fax: (407) 823-5625
UCF Admissions Office Hours:
Mon & Thurs: 9 – 6
Tues, Wed, & Fri: 9 – 5
Closed Weekends & Holidays
APPLICATION DEADLINES
FRESHMEN
Spring: Nov 1st
Summer: Mar 1st
Fall: May 1st
TRANSFERS
Spring: Nov 1st
Summer: Mar 1st
Fall: Jul 1st
INTERNATIONAL
Spring: Sep 1st
Summer: Jan 1st
Fall: Mar 1st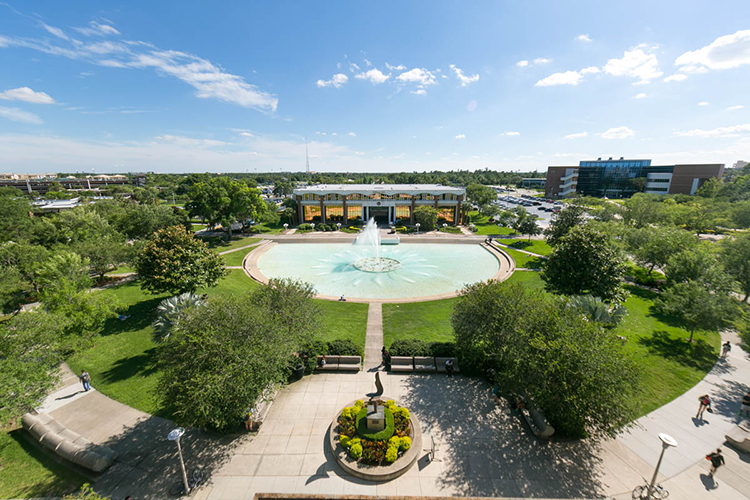 The following forms are submitted online in the myUCF Portal Student Center:
Change of Major/Minor Declaration
Grade Forgiveness
Intent to Graduate
Thesis and Dissertation Release Option