Six faculty members were lauded for being leaders and making impacts in their fields during UCF's annual Luminary Awards.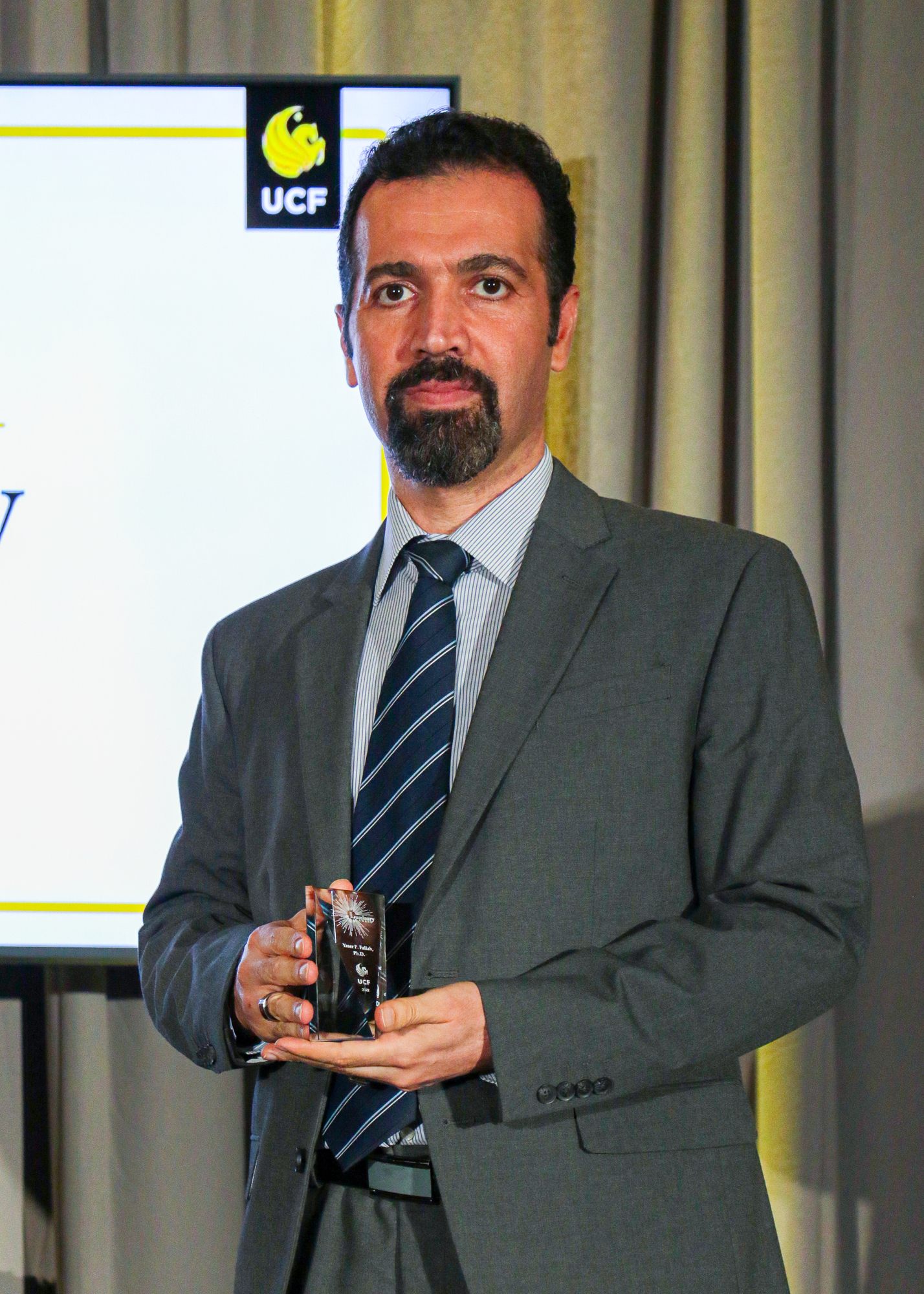 The Luminary Awards are designed to recognize some of UCF's brightest stars who shine a positive light on UCF and on their respective fields, as well as illuminate a path of discovery for those who will come after them. They were established in 2017.
Yaser Fallah, associate professor in the UCF Department of Electrical and Computer Engineering, is among this year's honorees.
Fallah is an expert in the emerging field of connected and autonomous vehicles, a crucial part of intelligent transportation systems for the future. His collaboration with the automotive industry is part of vehicle safety standards expected to be used in all new vehicles produced in the U.S. in the coming years.
He currently leads several projects sponsored by the automotive industry and federal grants on developing autonomous vehicle technologies. In advancing knowledge about autonomous vehicles and cooperative AI (when vehicles start to think together), Fallah has gained international recognition and media attention. His accomplishments in scholarly activities have demonstrated significant impact, with works, projects and publications supported by the auto industry. His work also has led to a pending patent filed by UCF.
To learn more about all the honorees, see the full story in UCF Today.