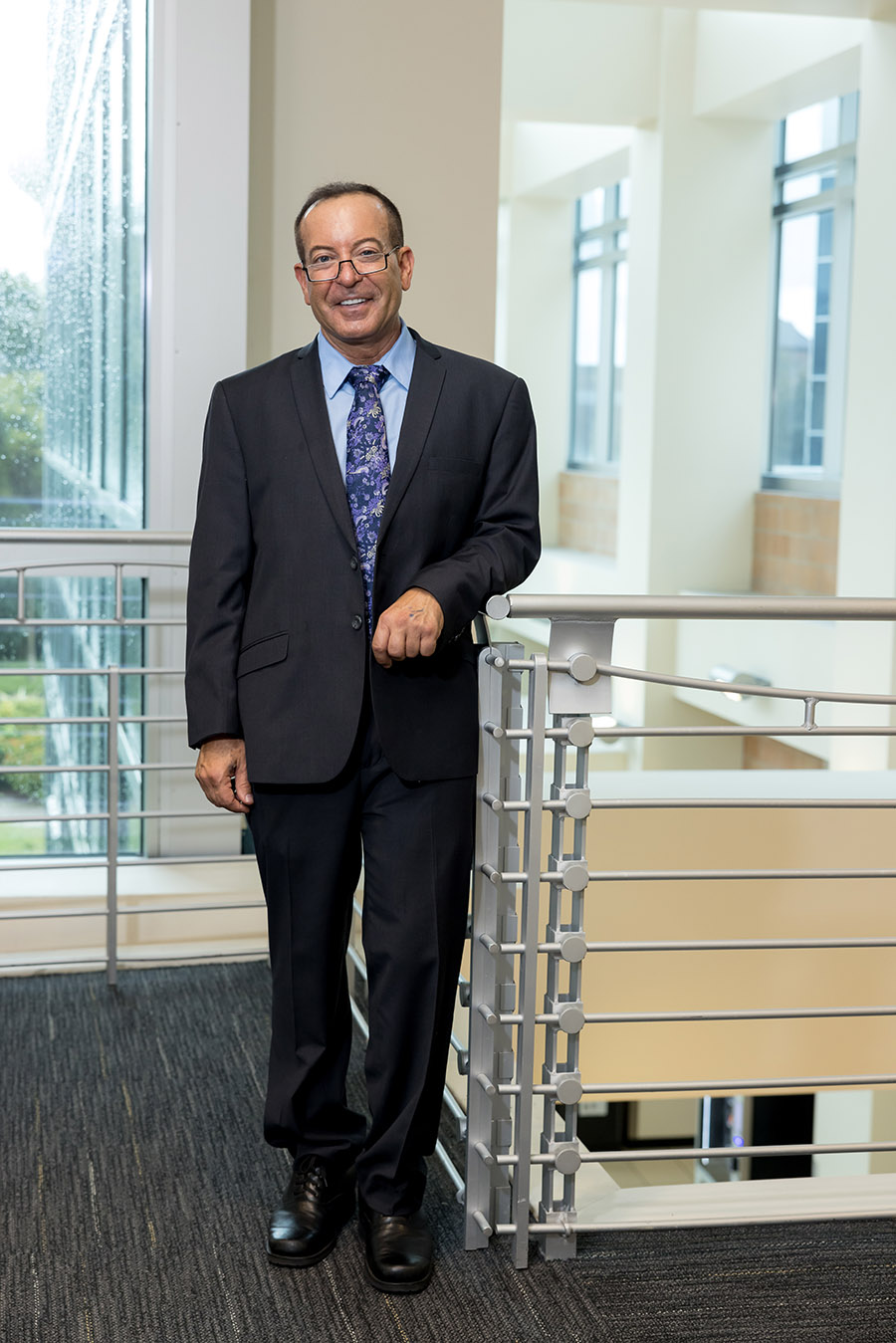 Ronald DeMara, Pegasus Professor at the UCF Department of Electrical and Computer Engineering, has been named a Fellow of American Association for the Advancement of Science (AAAS). The distinction, one of the most distinguished honors in the scientific community, recognizes outstanding efforts to advance science and its applications.
"AAAS is proud to elevate these standout individuals and recognize the many ways in which they've advanced scientific excellence, tackled complex societal challenges and pushed boundaries that will reap benefits for years to come," said Sudip S. Parikh, Ph.D., AAAS chief executive officer and executive publisher of the Science family of journals.
DeMara was one of 505 selected in the U.S. by his peers for the prestigious honor. He along with joint ECE faculty member Peter Delfyett, a Pegasus Professor in the College of Optics and Photonics, were the only researchers selected from UCF this year.
"The opportunities provided by the department, college and university levels at UCF, from 1992 through my 30th year at UCF this past December, are support for which I'm deeply indebted," DeMara says. "Equally, I am indebted to my colleagues as collaborators and mentors."
DeMara has been a full-time faculty member since 1993. His research interests include computer architecture, post-CMOS devices, and reconfigurable computing fabrics. He has applied these to autonomous, embedded and intelligent/neuromorphic systems, on which he has completed more than 320 articles and 50 funded projects as PI or Co-PI totaling $14.2 million, with one patent granted and one provisional patent. DeMara has served as a Ph.D. and MS thesis advisor to 50 graduates. He was previously an associate engineer at IBM and a visiting research scientist at NASA Ames, and has been a registered professional engineer since 1992.