The Department of Electrical and Computer Engineering is seeking one undergraduate student who will be assisting the UCF cleanroom staff for the Fall 2023 and Spring 2024 semesters in operation and maintenance of the equipment as a Texas Instruments (TI) Undergraduate Scholar. The applicant is expected to have a desire to work in the semiconductor manufacturing industry and will be given an opportunity to do an internship with TI over the Summer 2024 semester.
TI is a global semiconductor pioneer in designing, manufacturing, testing and selling analog and embedded processing chips. TI is committed to "making technology smaller, more efficient, more reliable and more affordable – making it possible for semiconductors to go into electronics everywhere." For more information on Texas Instruments, please visit https://www.ti.com/.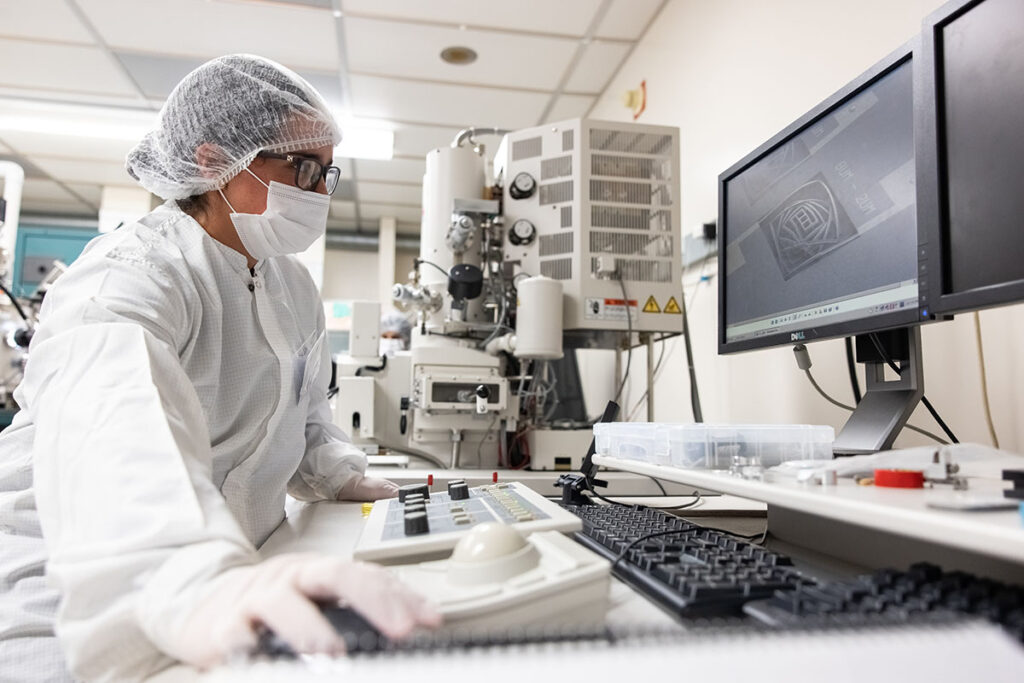 ELIGIBILITY:
This position will last two semesters. The student chosen for this scholarship will be paid $20/hour and must meet the following eligibility requirements:
Declared undergraduate Electrical or Computer Engineering major.
Completed at least 30 credit hours.
Enrolled at UCF for the Fall 2023 and Spring 2024 semesters.
Available to work 20 hours per week.
REQUIRED ESSAY:
Eligible applicants are required to submit an essay describing your career goals. The essay should be 300-500 words and should also include any academic and non-academic accomplishments, personal characteristics, or experiences that make a candidate uniquely worthy of this scholarship consideration.
HOW TO APPLY:
Students interested in applying for this position should email a resume and essay to Ashley.Duprat@ucf.edu by Friday, August 4, 2023, at 5 p.m. using their UCF email account.