Integrated Design Studio
Engineering 1, Room 274
The Integrated Design Studio supports the Junior Design course. Students develop skills for design and prototyping in preparation for the Senior Design capstone course. Students are introduced to designing, making, and testing prototypes by utilizing test instruments to take measurements and analyze data, microcontroller development tools, schematic capture, and PCB design tools.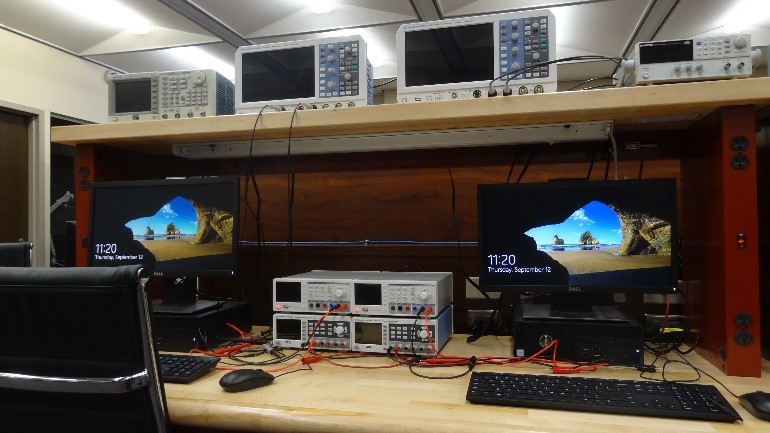 Courses Supported
EEL 3926L – Junior Design
Integrated Design Studio Equipment
30 Stations:
Rohde & Schwarz RTM3004 Oscilloscope with Logic Analyzer
Rohde & Schwarz NGE103 Three-Channel Power Supply
Rohde & Schwarz HMC 8012 Digital Multimeter
Function Generator
Dell Precision 3420 Computer
SMD Rework Station
Soldering and Desoldering Stations
Digital Microscope Inspection Station
3D Printer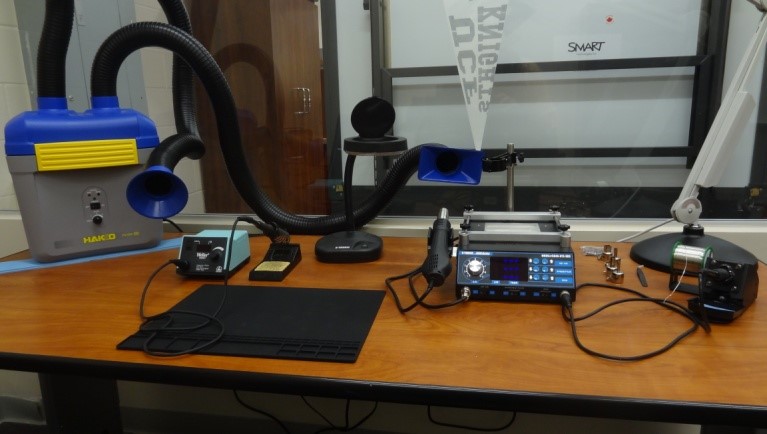 Lab Manager Contact Information
Please feel free to contact us if you have questions, comments or suggestions regarding our academic laboratories, or just want to talk about something. We're always happy to hear from you!
David R. Douglas, P.E., douglas@ucf.edu, ENG-465
Avra Kundu, Avra.Kundu@ucf.edu, ENG-122