Microelectronics Probing Laboratory
Engineering 1, Room 120
Students use probe stations to make electrical connections to wafers or devices fabricated in the Microelectronics Laboratory. Instruments are connected to the probes and used to evaluate the characteristics of the devices.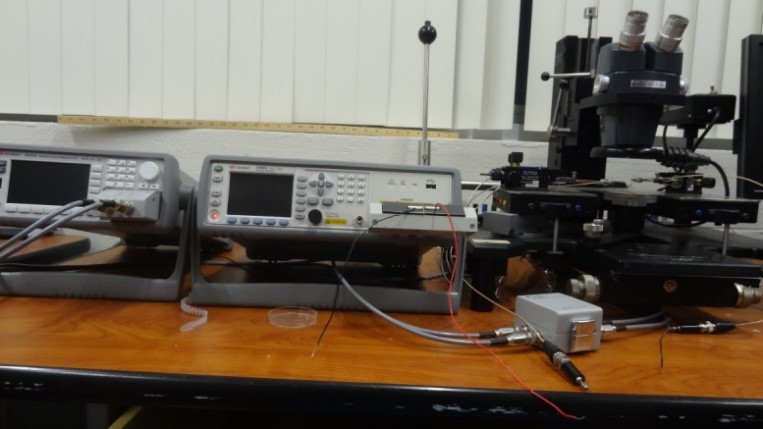 Courses Supported
EEE-5332 Thin-Film Technology
EEE-5356 Fabrication of Solid-State Devices
Microelectronics Probing Lab Equipment
Keysight B2902A Source Measure Meters
Keysight E4980A/200 LCR Meters
HP IMPEDANCE ANALYZER
HP PARAMETER ANALYZER
Probe Stations
Microscopes
Computers
Lab Manager Contact Information
Please feel free to contact us if you have questions, comments or suggestions regarding our academic laboratories, or just want to talk about something. We're always happy to hear from you!
David R. Douglas, P.E., douglas@ucf.edu, ENG-465
Avra Kundu, Avra.Kundu@ucf.edu, ENG-122