RF and Microwave Laboratory
Engineering 1, Room 461A & 461B
Students learn to simulate and design RF and Microwave circuits, then fabricate, measure, and evaluate their prototype using modern laboratory instruments, which are similar to instruments presently being used by engineers in industry. Students use ADS (Advanced Design System) or HFSS (High Frequency Structure Simulator) to simulate, verify, and optimize their design. The laboratory contains a Wet Lab for students to make PC boards to implement their design.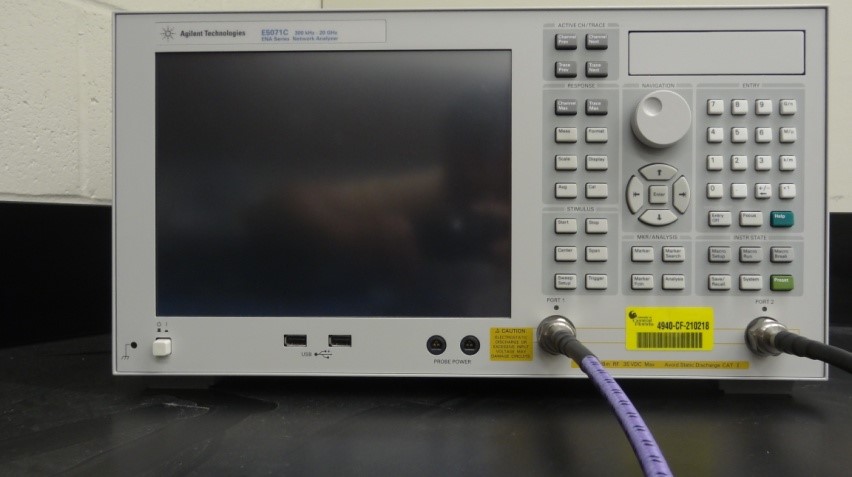 Courses Supported
EEL 4436C – Microwave Engineering
EEL 5437C – Microwave Engineering
EEL 5439C – RF and Microwave Active Circuits
EEL 6425C – RF and Microwave Measurement Techniques
RF & Microwave Lab Equipment
Network Analyzers:

Agilent E5071C 300KHz-20GHz

Signal Generators:

Rohde & Schwarz SML 03 9KHz-3.3GHz

Spectrum Analyzers:

Rohde & Schwarz FSA 9GHz-3GHz
Lab Manager Contact Information
Please feel free to contact us if you have questions, comments or suggestions regarding our academic laboratories, or just want to talk about something. We're always happy to hear from you!
David R. Douglas, P.E., douglas@ucf.edu, ENG-465
Avra Kundu, Avra.Kundu@ucf.edu, ENG-122